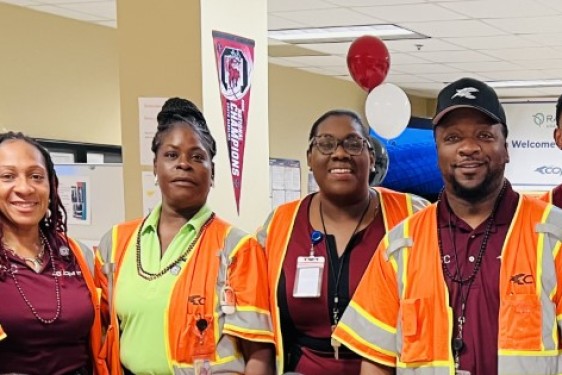 About us
RATP Dev USA's longstanding presence and track record in the U.S. transportation industry offer numerous benefits for our new employees. With over fifty years of experience working with partner agencies, we have developed a deep understanding of the industry and the operational intricacies involved. This expertise translates into comprehensive training programs, ongoing support, and a wealth of resources available to our employees. By being part of a well-established company like RATP Dev USA, our new employees can feel confident that they are joining a team with a proven track record of success, where their skills and contributions will be valued and supported in a stable and dynamic work environment. RATP Dev USA is a subsidiary of the RATP Dev. We design, operate, and maintain public transit networks of automated metros, bus, tramway and other modes people use everyday to go to work,...
Key figures
38

locations across the US

4,000+

employees in the US

50+

years of transit service in the USA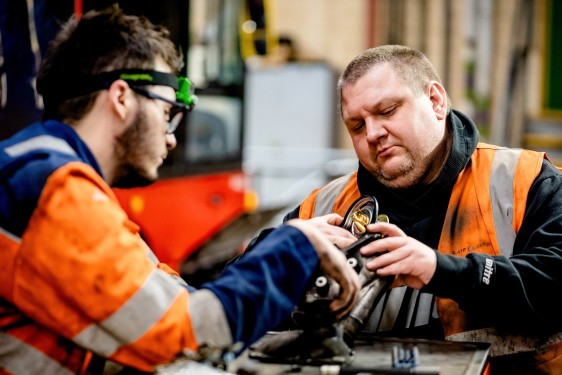 Join a modern company with a sense of purpose
Our clients are the general public – travelers, residents, communities, cities and territories. Ours is an everyday role - we run our transport networks 24/7 so people can work, play, meet, learn, heal, love. And we are committed to environmental responsibility - because low-carbon public transport and active mobility help address the climate urgency.
Join a company that believes in teamwork and diversity
Ours is a positive work culture. We welcome diversity. We care for our team's safety and professional well-being. We continuously train and upskill our staff. Our experts are happy to share their knowledge so you can learn and grow.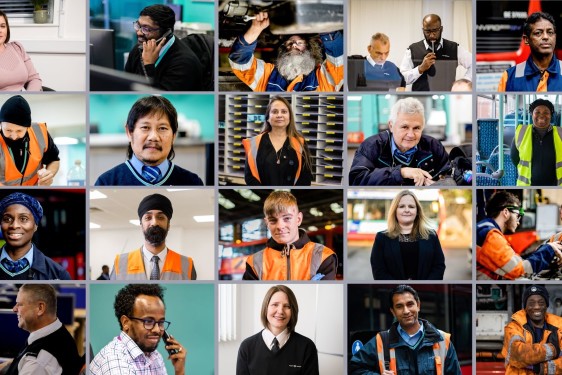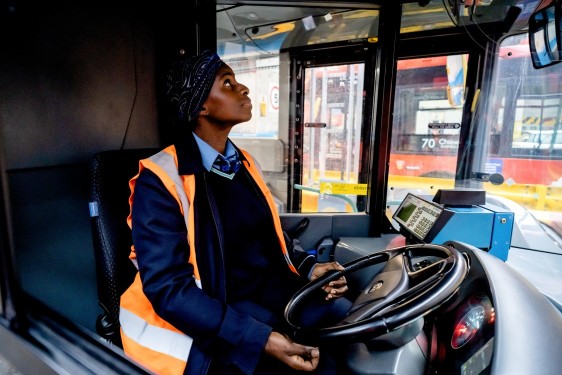 Join a company where you can make a difference
Whether you are looking for international career opportunities or to have an impact on everyday life in your city, Whether you are looking to contribute to an exciting company project or to the success of your local network, We are looking for passionate, engaged individuals who are ready for the challenges ahead!
A word from the company
Explore the rewarding possibilities within the public transit industry at RATP Dev USA, where safety, quality, people, responsibility, and diversity drive our mission. We seek individuals who are team players, possess integrity, and genuinely enjoy making a positive impact on others. Join our inclusive and dynamic team where your contributions will help connect communities, providing reliable and accessible transportation solutions that empower individuals. Discover how you can be part of our journey in creating a better future through public transit.
Why our clients are satisfied
Customers appreciate RATP Dev USA for several reasons. Firstly, our company has a proven track record of delivering reliable and high-quality transportation services. Over the years, we have earned a reputation for operational excellence, ensuring that our customers can depend on us for efficient and punctual services that meet their transportation needs. Secondly, we prioritize customer satisfaction and actively seek feedback to continuously improve our services. By listening to our customers' needs and preferences, we can tailor our offerings to provide the best possible experience. Our commitment to exceptional customer service sets us apart and fosters long-lasting relationships with our clientele. Additionally, RATP Dev USA values safety and security as paramount concerns. We implement rigorous safety protocols and invest in the latest technology to ensure the well-being of ou...
Videos